Parent
Story So Far
Outline
Finshing Up
---
You feel a change occurring and look down to notice that your tiger body is ,well absorbing your human chest. However when it reaches your neck it stops and your neck begins to change.
Your ears became rounded, and slide to the top of your head. Your nose and mouth become attached and your nose becomes triangular and pink. You close your eyes as they change, and when your teeth change you grit them together, and feel huge fangs growing.
You are now a male tiger just like any other.
---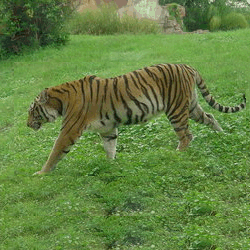 Illustrated by
DisneyStock
---
Written by on 02 February 2006
---
The end (for now)
---
---