Parent
Story So Far
Outline
Goddess Of Water
---
As you watch you start to turn back into a dolphin. As the transformation approaches halfway it suddenly stops.
Then a rush of new knowledge comes into your brain. You can now understand every language of the water and most of the ones that are spoken nearby.
You realise that you are now the goddess of water.
---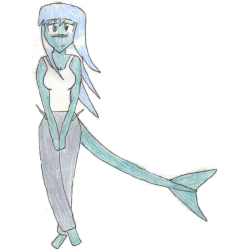 Illustrated by
Aspide
---
Written by catprog on 24 October 2003
---
The end (for now)
---
---