Parent
Story So Far
Outline
Triceratops
---
You feel your neck get stronger.
As you wonder why your head gets heavier.
You look in a nearby puddle and realise that you have grown 3 horns.
The changes continue and soon you have a full triceratops head although you can still talk.
Meanwhile the rest of your body is changing.
Soon you are an anthropomorphic triceratops.
---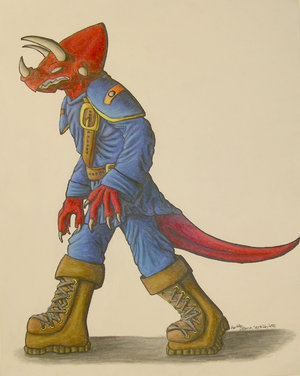 Illustrated by
Zapydos2
---
Written by on 28 August 2004
---

And...
---
---