Parent
Single Page View
Outline
---
There are 3 paths.
One appears to go to a jungle,
one appears to go to a cave,
one appears to go to a beach,
you could try and climb the tree,
there is a nearby shop you could go in,
or you could do something else.
So what's its going to be?
---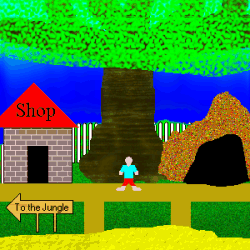 Illustrated by
Catprog
---
Written by catprog on 01 April 2003
You walk towards the jungle
---
All of a sudden the path collapses behind you. Luckily you can still continue to the jungle.
As you do you start to grow orange fur with black stripes. You feel an enjoyable sensation as the wind rushes through your fur.
Teeth fill your mouth, so big they grow out like a sabre-toothed tiger's teeth.
Your nose and mouth then catch up. You watch as your new muzzle takes up the middle of your field of vision. Your brain is assaulted with lots of new smells.
As your ears grow pointy your hearing improves.
Meanwhile the rest of your body is changing too. You have a tail and have been forced onto 4 legs.
As look at yourself, you realise you're now a tiger.
---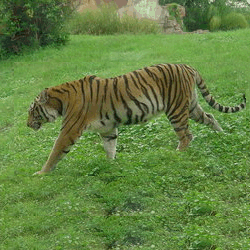 Illustrated by
DisneyStock
---
Written by catprog on 01 April 2003
---
Running
Hybrid
Walk towards the hill
Watched
---
---